Puglia and Matera
8 days/7 nights including Matera and our selection of the best of Puglia.
We have defined the tour with different formulas:
Platinum, Gold and Silver,
to leave you the freedom to choose what better suits your natural daily rhythms.
Same itinerary but three different options of living it.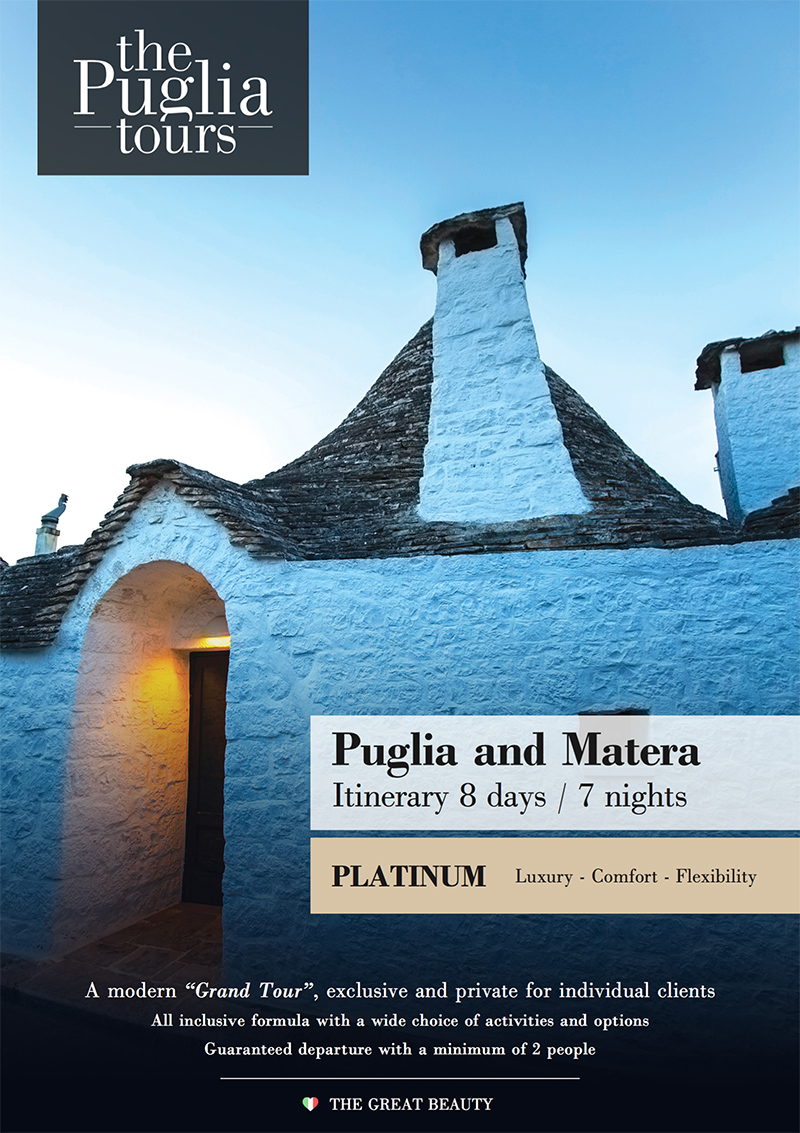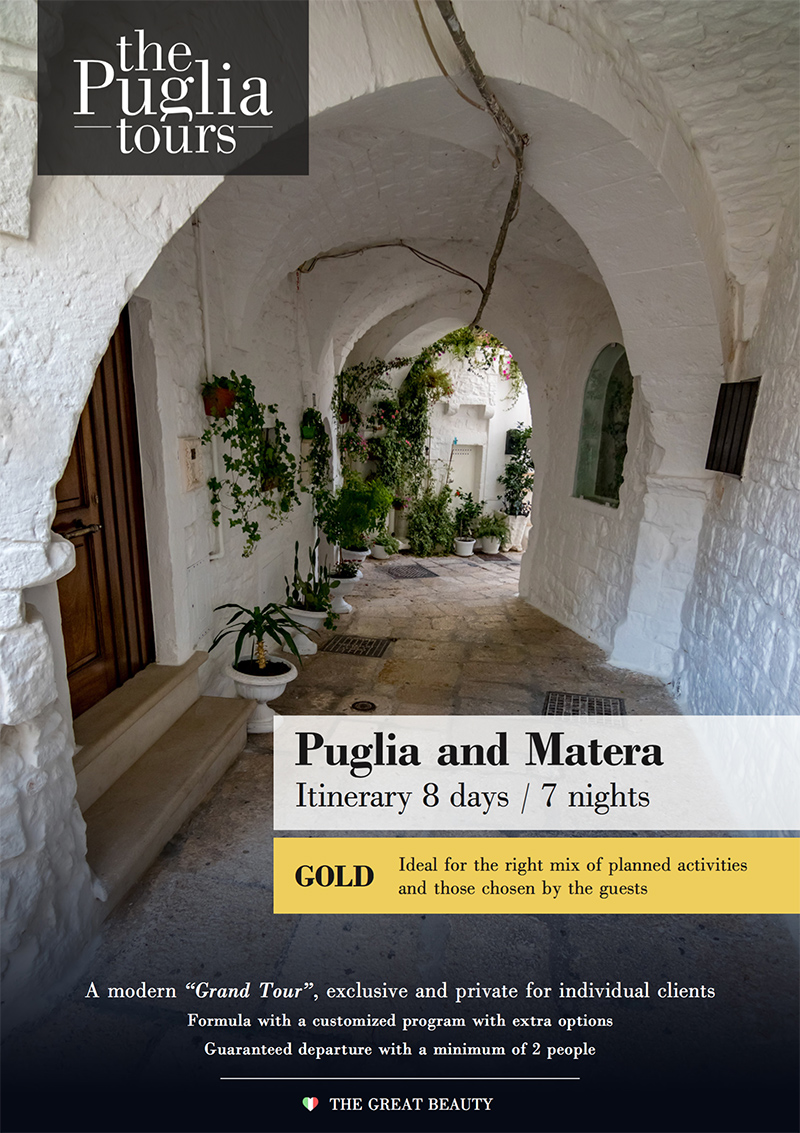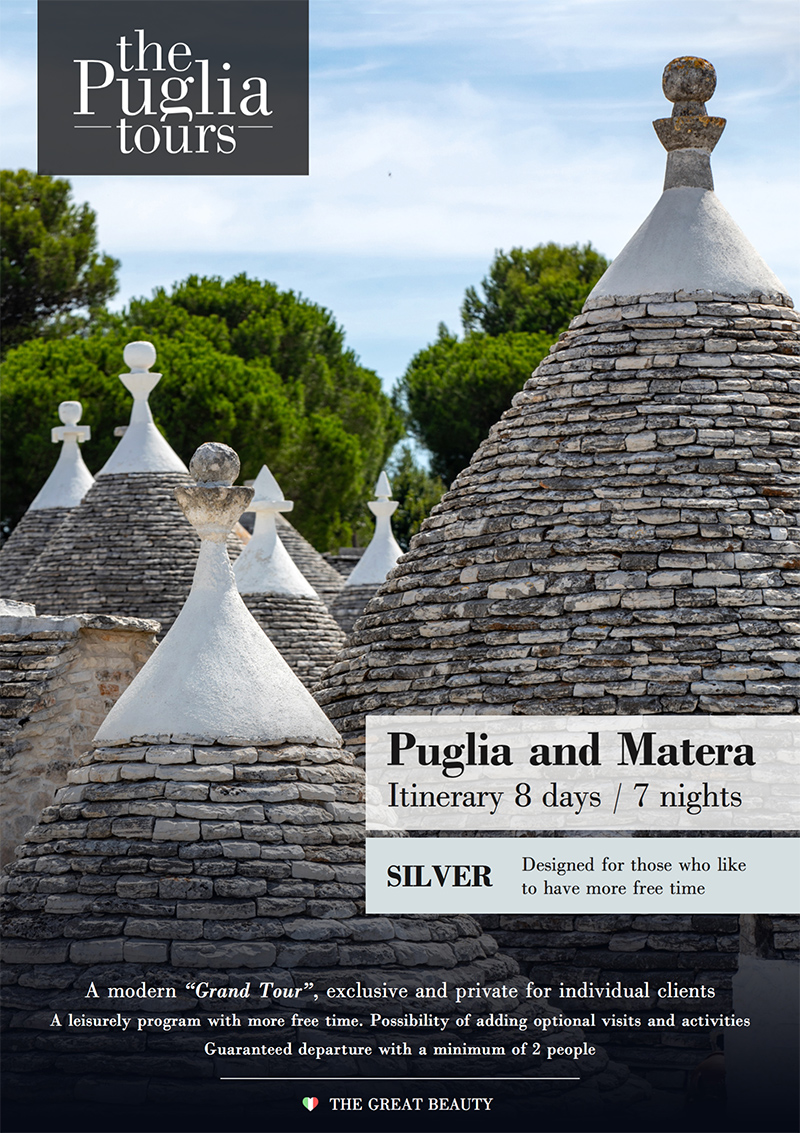 Short-Breaks
4 days/3 nights to visit different areas of the region
1. Matera – Alberobello – Polignano
2. Itria Valley – Polignano – Lecce
3. Salento – Lecce – Otranto
All available in the 3
Platinum, Gold and Silver formulas,
to be found in the Daily Itinerary inside the brochure